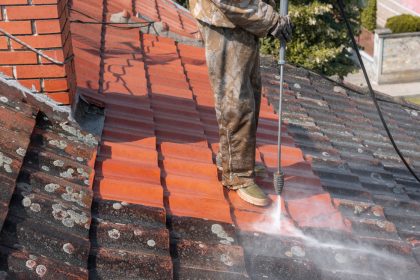 Pressure washing vs. power washing. Different cleaning methods have emerged in recent years as a result of technological advancements and increased resources to power these procedures. With so many options, it's important to understand the differences and their effectiveness to save time and money. Pressure cleaning and power washing are two that have gained popularity in the last decade. Pressure washing and power washing may sound similar, but there are a few differences that distinguish them. Choosing the correct cleaning method is simple and easy once you understand the characteristics and processes of each.
High-Pressure Cleaning
Both pressure washers and power washers are effective at eliminating dirt and debris from any surface when they use the same amount of pressure. The higher the pressure, just like a household hose, the easier it is to clean a specific area. Although it may appear that cleaning anything with pressurized water is simple, it is vital to remember that the pressure must be regulated based on the surface type to avoid harm to all surfaces.
Washing with Heat
The heat of the water is another feature that distinguishes pressure washers from power washers. All power washing equipment has the ability to heat the water, which improves the cleaning quality significantly. A power washer, unlike a pressure washer, may not only clean dirt and debris but also kill any germs that have formed. Mold and algae are examples of this, which are both difficult to remove and hazardous when inhaled. The heated water not only makes cleaning easier, but the combination of high pressure and heat may also remove oil stains or any sticky residue from a variety of surfaces.
Alternatives
Both pressure washing vs. power washing offer advantages, but it all depends on the size of the area to be cleaned, the amount of dirt to be removed, and the type of surface to be cleaned. Pressure washing is the best option for a small area that requires mild cleaning and is free of mold and algae. If you need to clean a larger area or a surface that holds dirt, mold, or algae, power washing is your best option. No matter what type of service you require, always conduct research and leave the cleaning to an expert because a professional is aware of the strength of their equipment and can thus minimize surface damage. Contact Waterboyz for more information.