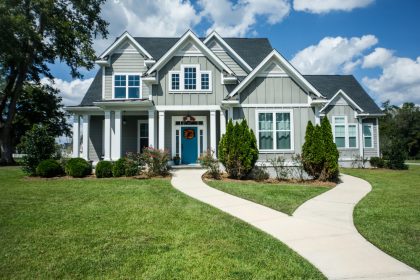 Why Pressure Washing Increases your Property Value. Your residence is your most significant investment and most precious asset. Although the majority of homeowners may not view their property as an investment, it is! As such, it should be handled.
Scheduling basic services such as pressure washing improves the appearance and condition of your property; this is no secret. However, few property owners recognize the importance of a service like a house washing when it comes to their home or the asking price, should they decide to sell.
WHAT EXTERIOR SURFACE CLEANING DOES TO INCREASE THE VALUE OF YOUR HOME
Does improving your home's curb appeal increase its value by that much? It is true that power washing the exterior of your property enhances its curb appeal, hence increasing its value, but that's not all. Professional exterior cleaning removes impurities that might damage your property, such as mold, allowing you to preserve your home's condition. So why does a tidy exterior contribute to a better listing price and a quicker sale?
Online, a growing number of prospective homebuyers are making crucial selections regarding the property they wish to acquire. Your buyer may make a crucial decision about your house before ever seeing it in person; thus, ensure that your home seems flawless.
The Pass-By
After seeing photographs of a property online, a prospective buyer may conduct a drive-by. It is essential that your property seems as beautiful in person as it does online. If the outside no longer seems as tidy as it did in prior photographs, a homeowner seeking to make a good first impression on prospective buyers may be unsuccessful.
Move-In Prepared
Some purchasers desire a move-in-ready house, regardless of how gorgeous your property is. A buyer might be deterred by the mere prospect of needing to schedule pressure cleaning.
Waterboyz is prepared to assist you with preparing your house for sale or maximizing its present worth for your own enjoyment. Contact us today to arrange pressure cleaning services.