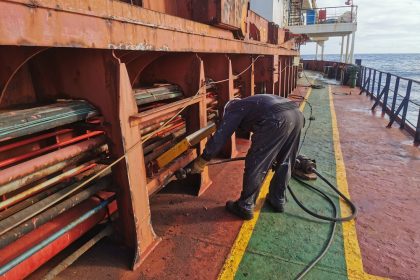 How do you remove chipping paint? Pressure washing is one method for removing paint from external surfaces such as wood, metal, and concrete. Due to the high-pressure levels, it may be quite effective and can significantly reduce the time required to finish this work. Selecting a pressure washer with a PSI range between 2,000 and 4,000 will provide the most effective power for removing paint that is flaking.
Remove Excess Paint
Spraying with a pressure washer is simple, but it is prudent to wear rain protection while doing so. The tip must be close enough to the surface to be cleaned in order to remove the paint, but holding it too close might cause ridges in wood and even concrete. Spraying while keeping the tip moving around the surface avoids wear.
A power washer may not always be able to remove every trace of paint. Using sandpaper with fine grain or a paint scraper, remove any paint chips that remain once you're finished. Be cautious not to scrape too aggressively to prevent injuring the underlying surface; use as soft of motions as possible.
A paint thinner can be used to subtract stubborn paint stains.
As with any power equipment, safety eyewear and closed-toe shoes should always be used. Before commencing your project,  prepare the surrounding region of the structure you are constructing. If required, cover all exterior fixtures and ensure that all windows and doors are securely closed. Contact Waterboyz for a professional job. We are here to help!